XsentrikArts is an interdisciplinary arts platform with an emphasis on motion media projects. From the more conventional to the experimental, we create engaging content. Based in Vienna/Austria.  Feel free to drop us a few lines. 

Add us as friend on Facebook!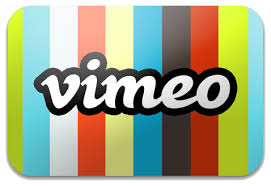 Follow our work on Vimeo
News and Developments
---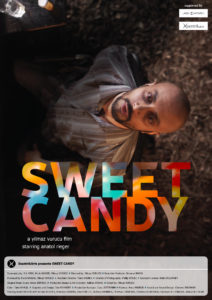 Sweet Candy -Official Selection
We're excited to announce that Sweet Candy has officially been selected by the Vasteras Film Festival (Sweden) as part of their "European Drama Showcase."
The film will be screened on September 29th!
---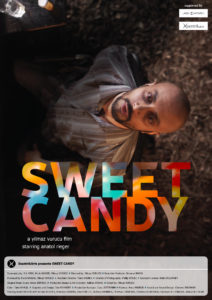 Sweet Candy complete!
The year-long journey is over. This production took a significant while to complete, but the end result makes it totally worthwhile. Needless to say, we're excited to announce that our ambitious undertaking will be making its festival rounds soon, so stay tuned for more information.
You can obtain more info about the project here.
---
Sweet Candy Trailer:

---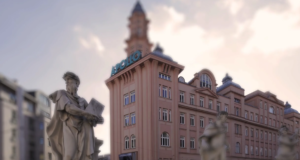 "Miniature Vienna" a tilt-shift exploration
XsentrikArts collaborators Yilmaz Vurucu and Mario Kainer created a tilt-shift stop-motion video of Vienna. Click to view!
---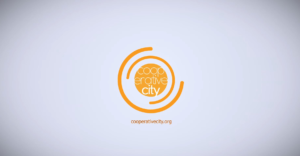 Cooperative City collaboration
XsentrikArts collaborated with the cooperative city project, to create a series of stories for their online campaign. You can obtain more info in our collaborations section.
---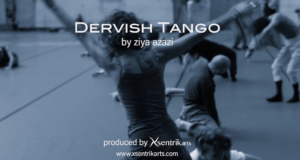 Working with dancer Ziya Azazi on creating video narratives
The videos were shot during Ziya Azazi's workshop at the Impulstanz dance festival in Vienna. You can view the videos in our collaborations section.
---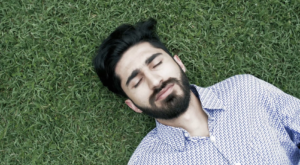 A viral video for crowd funding
Director Yilmaz Vurucu created a promotional video for author Mirwais Wakil. The video will serve as a crowd-funding tool for his upcoming book. View the video in our collaborations section.
---
Yilmaz Vurucu's directing reel is out. It features a collage of his indie films and documentary productions.
---
Sweet Candy slated for production
We're excited to announce that the first round of production for Sweet Candy is completed. The next shoot will take place May 2-5, and post-production will follow.The film already looks promising, with the contributions of some amazing and talented cast and crew members. To get to better know them and obtain more information about the film, check out our facebook page.
Funding for Sweet Candy provided thanks to the generous support of Kärnten Kultur.

---
Pre-production work underway for Sweet Candy
Following a long and arduous journey, sweet candy has received a production grant from the Austrian province of Kärtner. We are proud to announce that the film is scheduled to be produced in April 2016. Cinematographer Phillip Wölke will be back on board as the D.O.P. to offer his visual expertise and vision; Marlene Rutzendorfer will contribute as the art director once again, bringing authenticity and uniqueness to the film's set design. Yilmaz Vurucu will be directing and Mario Kainer will join the ranks as assistant director of the project. We are excited to get this one underway, and look forward to sharing developments with you as the production commences.
You can also follow the sweet candy facebook page for updates.
---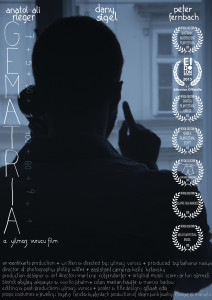 Gematria, an XsentrikArts Production, is a truly independent film, the result of passion and months of hard work. Everyone involved dedicated their time and talent towards telling a story they felt was worthwhile. Today's festival circuit is a difficult one to get into, with ferocious competition and established contacts receiving consideration preference over uniquely indie projects and unknown names. As such, we are extremely proud of the film's success. Here's a list of the film festivals Gematria has received official selection into thus far:
Taratsa Film Festival, Thessaloniki, Greece, 2015
Austrian Independent Film Festival, Vienna, Austria, 2015
Eidolon Film Festival, Lens, France, 2015
Qabila Film Festival, Cairo, Egypt, 2015
Klappe Film Awards, Salzburg, Austria, 2015
MICA Film Festival, Brazil, 2014
Clean Shorts Film Festival, Oklahoma, U.S.A., 2015
---
Director Yilmaz Vurucu of XsentrikArts has been selected to partake in the EU 2016 Explore Future Europe Creative Challenge, with his documentary project: "The man who could save the world."  He will be traveling to Amsterdam on June 29th for a week to further develop his project and seek financing. Stay tuned for more info.
For more info. on the 2016 Exploring Future Europe program: http://eu2016futureeurope.nl/english/
---
We have a few exciting new projects we're working on this year! Check them out:
http://www.xsentrikarts.com/films/sweet-candy/
http://www.xsentrikarts.com/documentaries/the-man-who-could-change-the-world/
---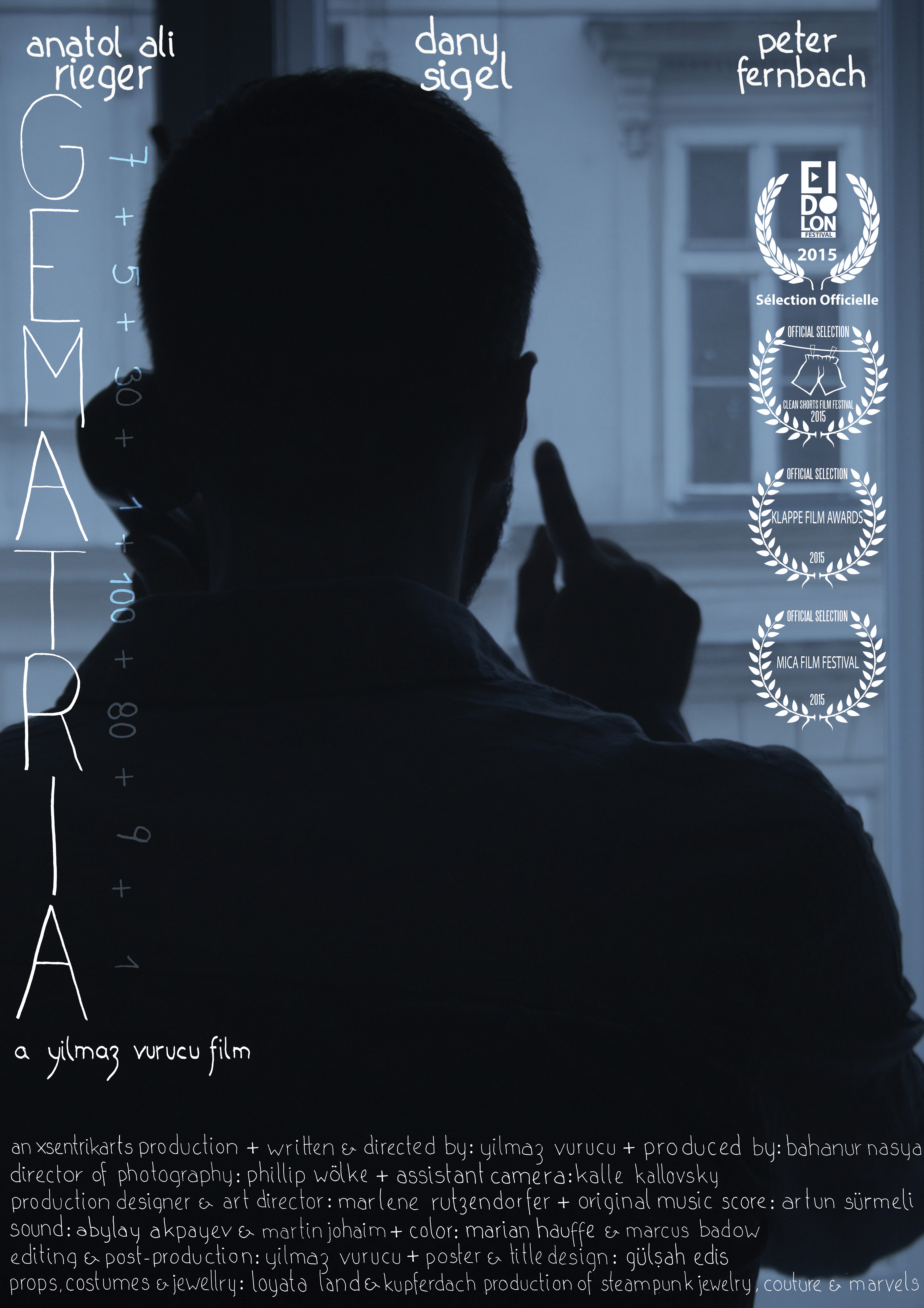 GEMATRIA continues to receive accolades. Official selection at the Klappe Film Festival in Austria, the MICA film festival in Brazil and the Clean Shorts Film Festival in Oklahoma, U.S.A.; the film has just recently been nominated for a jury award at the Eidolon Film Festival in France. The nomination is based on "philosophical and cinematic merit."
Keep tuned for more updates!
---
Filmmaker Yilmaz Vurucu and architect Bahanur Nasya of XsentrikArts will be part of a discussion panel  on the gentrification and redevelopment of one of Istanbul's most unique districts.  Join us for the screening of "Mein Haus Stand in Sulukule" by filmmaker Astrid Heubrandtner and the ensuing discussion.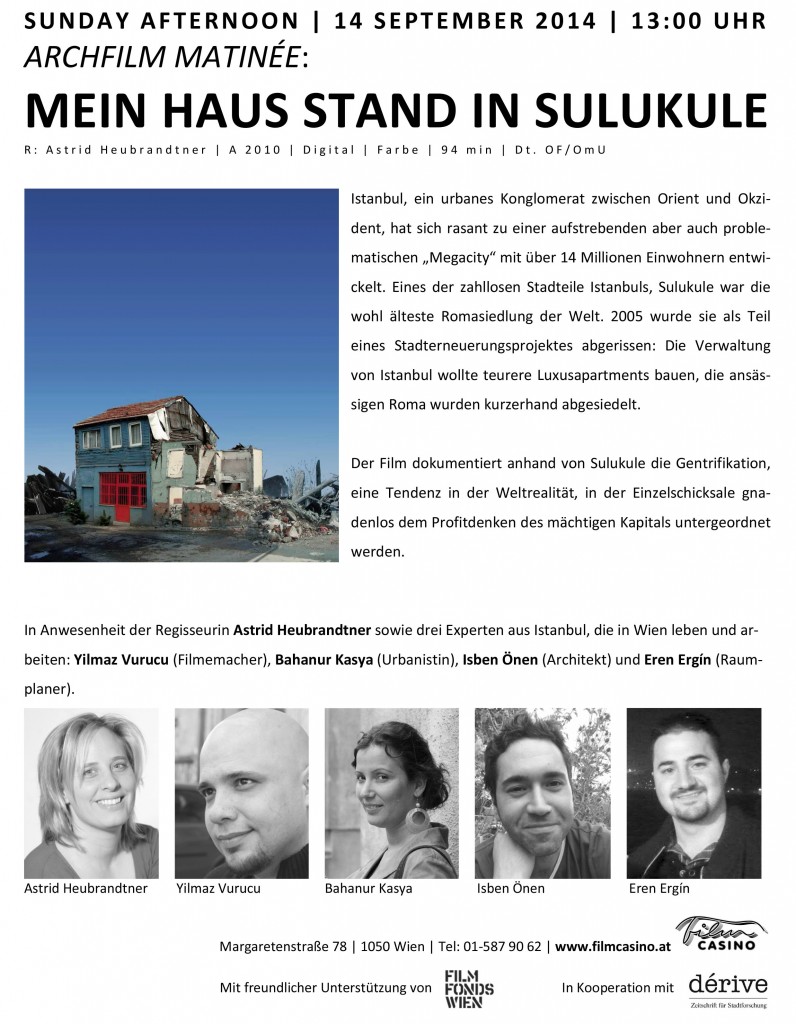 ---
Were excited to announce the completion of our most recent film project, Gematria. Since the film is currently making its film festival circuit rounds, it's not yet available for viewing, but you can watch the trailer below. You can also obtain more info. about the project and follow its progress on the Gematria page. Stay tuned for film festival news and updates!
---
We're happy to announce numerous new film festival selections and screenings for The Sea in me!
The film has officially been selected to the following film festivals:
Arquiteturas Film Festival 2013, Lisbon, Portugal (September 26, 2013.  For more info: Arquiteturas Film Festival schedule)
NWTS open Air Film Festval, Batumi Beach, Batumi, Georgia.  (September 8-10,  For more info: SatellietGroep)
Movies in Wonderland/FrameOut Film Festival, Vienna, Austria (August 23rd, 2013. For more info: FrameOut)
Opuzen International Film Festival, Opuzen, Croatia (August 22nd, 2013. For more info visit the Film Festival's official site: opuzenfilmfestival)
Voices from the Waters Film Festival, Bangalore, India. (September 1st, 2013. For more info visit: Voices From the Waters)
Voices from the Waters Film Festival, Gothenburg, Sweden. (September 1st, 2013. For more info visit: Voices From the Waters)
---
We're happy to announce that The Sea in me has officially been selected by the World Kids Film Festival in Mumbai, India as part of their program for this year.
---
Post-production of Gematria is currently underway. The film is scheduled to be released in August 2013. Follow us on facebook to receive updates!
---

The Sea In Me has received its first film festival invitation. The Fifth Budapest Architecture film festival will be screening the film as part of its official selection program on March 2, 2013.
For more info, click here.
---
Nilgün Atar, journalist for Turkish newspage "turizm haberleri", wrote an article about The Sea In Me, our most recent feature length documentary.
"İÇİMDEKİ DENİZ BELGESELİ BUDAPEŞTE FİLM FESTİVALİ'NE KATILIYOR" by Nilgün Atar,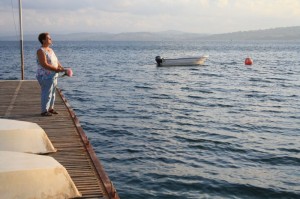 …Denizlerle çevrili ülkemizin sesini duyuran farklı hikayeler anlatan ve yok olan değerlere dikkat çeken, geçmişi ve geleceği sorgulamamıza yol açan bu belgeselin devamı konusunda neler yapılabilir soruları cevap arıyor….
---
Tan Morgül, columnist for Turkish National Daily "Radikal", wrote an article about The Sea In Me, our most recent feature length documentary.
"Bizim deniz" by Tan Morgül 
Radikal Hayat / 10/12/2012
Sinop'ta çekilen belgesel 'İçimdeki Deniz'i izlerken sadece değişen yaşamlara, kaybolan hikâyelere değil; doğayla uyumlu şekilde inşa edilen 'nefes alan ahşap evlerin' yerine dikilen ruhsuz binalara da tanıklık ettik…
---
december 5, 2012 – January 25, 2013
exhibition
SATELIET GROEP & EUROPIST @ SIEMENS SANAT ISTANBUL/TR
Films on North Sea and Black Sea exhibited throught December and January.

Program of the exhibition composed by Satellietgroep in collaboration with European Cultural Association/Europist at Siemens Sanat Istanbul Dec 4 2012 – Jan 25 2013.
www.satellietgroep.nl | www.sinopale.org | www.siemens.com.tr
---
The Sea in me – Icimdeki deniz
Click to view Official Site
watch the preview/Vorschau/tanitimi izle
download press release l pressemitteilung herunterladen l basin bültenini indir
---
december 4, 2012
Exhibition & Screening
NWTS & SINOPALE @ SIEMENS SANAT ISTANBUL/TR
Films & Debate on the position of NGO's as alternative academies and catalyzers for urban development at Siemens Sanat in Istanbul. Exhibition until January 11, 2013. Hosts: Satellietgroep, European Cultural Association/Europist & Siemens Sanat Istanbul
www.satellietgroep.nl | www.sinopale.org | www.siemens.com.tr
December 1-5, 2012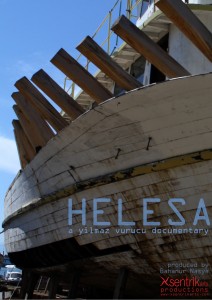 Helesa is going to be shown in various cities in the Sinop province during the 1st Sinop Film Festival.
Sinop
Ayancik
Gerze
Erfelek
---
"DENIZ ARTIK UYANIYOR sergisi 4 Aralik'ta Istanbul'da" by Nilgün Atar  
"Now Wakes the Sea/Deniz Artık Uyanıyor" sergisi, 4 Aralık 2012 – 25 Ocak 2013 tarihleri arasında, İstanbul Siemens Sanat'ta sanatseverlerle buluşacak.Nilgün ATAR-ÖZEL
30 Kasım 2012 Cuma – NİLGÜN ATAR- turizmhaberleri.com/ ÖZEL HABER
Hollanda-Türkiye arasındaki diplomatik ilişkilerin 400. yıl kutlamaları kapsamında, Satellietgroep, Avrupa Kültür Derneği ve Sinopale işbirliğiyle gerçekleştirilen " Deniz Artık Uyanıyor " sergisi; kıyı bölgelerinde gelişen ekonomi, ekolojik değişimler ile bunların yerel kültürlere ve yaşam biçimlerine etkisi, göç ve toplumsal transformasyon konularına dikkat çekmeyi hedefliyor.
Sinopale Bienali sürecinde gerçekleştirilen başarılı çalışmalar birbirine eklenerek hem Türkiye'de hem de yurtdışında sergilenmeye ve farkındalık yaratmaya devam ediyor. Bahanur Nasya ve Yılmaz Vurucu tarafından çekimi Sinop'ta gerçekleştirilen " The Sea in me " -İçimdeki Deniz Belgeseli'de Türkiye'nin en Kuzey kıyısından yola çıkarak tüm dünyayı dolaşmayı hedefleyen çok ses getiren örnek bir proje olarak yurtiçi ve yurtdışı basında geniş yer aldı.
www.turizmhaberleri.com/Haberayrinti.asp?ID=24018
---
november 6,2012
Screening & Dabate
17:30 – 22:00
NWTS – ARTS & ACTIVISM @ GEMAK THE HAGUE/NL 
Films & Artist Talks on the position of artists, architects & filmmakers in transitionprocesses at Gemak, Paviljoensgracht 20-24 in The Hague. Free program with screenings, Turkish meal and artist talks by international artists/architects/filmmakers in residence in The Hague: Imre Azem & Gaya Günay, Maurice Bogaert, Michelle Duncan, Henrik Lund Jørgensen, Bahanur Nasya & Yilmaz Vurucu.
Moderator: Simone Pekelsma (sociologist).
Hosts: Satellietgroep, Gemak & Wander
www.gemak.org | www.go-wander.org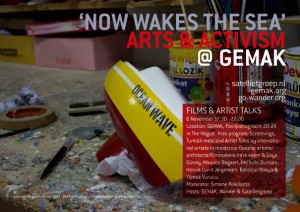 image 1 l image 2 l image 3 l image 4 l image 5 l image 6 l image 7  l image 8 l image 9 l image 10
---
November 4, 2012/4 Kasim 2012
PREMIERE/GALA: The Sea In Me – Icimdeki Deniz 
PRESENTATION 'NWTS-NLTR400' @ MUSEON THE HAGUE ON NOVEMBER 4, 2012: FILMS & DEBATE
'Culture & Coastal Transitions' 'Kultur & Küstentransitionen' 'Kültür & Kiyisehirlerinin dönüsümü'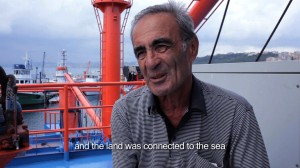 Museon, Museum for Culture and Science, Stadhouderslaan 37, The Hague
13:00-18:00
Presentation of the works developed during the six weeks artists in residency at Sinop on coast of the Turkish Black Sea/Präsentation der in Sinop als Künstler in Resideniz entwickelten Projekte/Sinop'ta misafir sanatci olarak gelistirilmis olan projelerin tanitimi:
'The Sea In Me-Icimdeki Deniz' by Bahanur Nasya  (architect, AT ) & Yılmaz Vurucu (filmmaker, AT/CAD);
'Artist in Residence/Guest Worker-Konuk Sanatci/Misafir Isci' and 'Everything Will Be Beautiful-Hersey Harika Olacak' by Maurice Bogaert (artist, NL).
Followed by a debate on 'Culture & Coastal Transitions'/Anschließend Diskussion über 'Kultur & Küstentransitionen'/akabinde acik oturum 'Kültür & Kiyisehirlerin dönüsümü'
'How do we negotiate and make sustainable coastal areas when coastlines are under great pressure due to consumption, tourism, economical and political interests?' 'Wie können wir Küstenregionen nachhaltiger entwickeln, wenn diese immer stärker dem Tourismus und politischen Interessen ausgesetzt sind?' 'Turizm ve politik ilginin yogun oldugu kiyibölgelerini nasil sürdürülebilir kalkindirabiliriz?'
debate moderated by Jord den Hollander (architect/filmmaker)
PARALLEL  PROGRAM/PARALLELVERANSTALTUNG/PARALEL PROGRAM:
children's workshop about the sea/Meerwerkstatt für Kinder/deniz temali cocuk atölyesi by Museon in collaboration with Turks Museum Nederland. Please subscribe by sending an email to mjansen@museon.nl before October 30./Bitte melden Sie sich für die freien Veranstaltungen bei mjansen@museom.nl vor dem 30. Oktober an./Lüften bu acik etkinlikler icin mjansen@museon.nl adresinden 30 Ekime kadar yerinizi ayirtin.  
The project 'Now Wakes The Sea' (NWTS) is initiated by the dutch Satellietgroep and is focused on the cultural coastal exchange program North Sea – Black Sea. We would be very pleased to welcome you to our premiere and happy to hear your comments./'Now Wakes The Sea' (NWTS) wurde durch den holländischen Verein Satellietgroep initiiert und beabsichtigt den Kulturaustausch zwischen Nordsee und Schwarzmeer zu forcieren. Wir würden uns sehr freuen, Sie bei unserer Premiere willkommen zu heißen und Ihre Anmerkungen zu hören./'Deniz artik uyaniyor' projesi hollandali satelietgroep tarafindan Kuzeydenizi ve Karadenizi arasindaki kültür ve bilgi alisverisini canlandirmak üzere baslatildi. Galamiza katilmaniz ve bizimle görüsünüzü paylasmaniz bizi cok sevindirir.
bahanur & yilmaz
---
October 24, 2012
press report in turkish: "Sinop'ta, denizle iç içe yaşamak…" in zaman, turkish national newspaper
Kültür: "Sinop'ta, denizle iç içe yaşamak…" zaman, turkish national newspaper
www.zaman.com.tr
Viyana'da yaşayan yönetmen Yılmaz Vurucu ile mimar Bahanur Nasya, doğa ve denizle iç içe yaşamanın nasıl zengin ve parlak bir kültür oluşturduğunu göstermek ve bu kültürün ivedilikle korunması gerektiğini anlatmak üzere bir belgesel film çekti: "İçimdeki Deniz". … read more    l    pdf version
---
October – November, 2012
artist in residency @DCR GUEST STUDIO
– read more about the program –
feel free to stop by for a coffee at our temporary home & office. Bahanur & Yilmaz
DCR Gueststudios l De Constant Rebequeplein 20b l 2518 RA The Hague l The Netherlands
---
September 28, 2012
press report in turkish: "Icimdeki deniz"
in Sinop Gündem
turkish local newspaper; for the Sinopease living in Istanbul
Sinop: "İçimizdeki Deniz" – Sinop Gündem – Sinopluların İstanbuldaki Haber Say
www.sinopgundem.com
15 Temmuz 1 Eylül arası, XsentrikArts gurubundan Yılmaz Vurucu/yönetmen ve Bahanur Nasya/mimar Sinop'ta araştırmalarda bulundu ve "The Sea in me – içimdeki…
---
September 20, 2012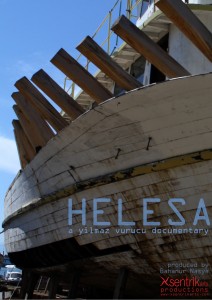 Helesa is a 16min documentary about a beautiful tradition, established in order to receive help from the local fishing community in Sinop/TR some centuries ago.
Sinop's Culture office awarded the short documentary HELESA with a special jury prize/award and selected to be shown at the 1st Sinop Film Festival.
http://www.sinopfilmfestivali.org/oduller.html
---
September 10, 2012
Update: The Sea In Me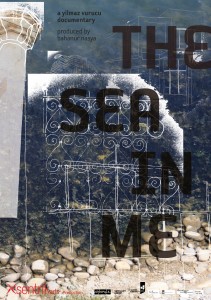 After living in Sinop as Artists in Residence for over a month and a half (thanks to the SatellietGroep, the Sinopale and NLTR400) and shooting on location, the production of The Sea In Me has finally been completed. We've moved onto the post-production phase.
The trailer was screened to a packed crowd on August 23rd, 2012 in Sinop. It's still on display at the Sinopale exhibition hall until September 12th, 2012, for those interested.
We are currently working hard to complete the project in time for the screening in the Netherlands which will take place in November 2012. We will keep you informed about the exact time/date of the screening. Meanwhile, here's the trailer for you to view, and for more information on the project, please visit our Documentaries page.
---
August 15, 2012
The Sea In Me
19:00
Venue: Hal Binası, Sinop Turkey
Public Screenings and Artists Talks by artists in residence of Satellietgroep in Sinop:
Bahanur Nasya & Yılmaz Vurucu: 'The Sea In Me-Icimdeki Deniz'.
Maurice Bogaert: 'Artist in Residence/Guest Worker-Konuk Sanatci/Misafir Isci' and 'Everything Will Be Beautiful-Hersey Harika Olacak'.
'You know you've become a part of the city when you can't go out for a stroll without bumping into, and conversing with, at least 10 people along the way.' (Bahanur/Yilmaz)

'NOW WAKES THE SEA'
Since July 15 Maurice Bogaert (artist), Bahanur Nasya (architect) and Yilmaz Vurucu (writer, producer, director) are artists in residents for NWTS in Sinop and are currently doing on-site research, engage with the local community and collaborate with local experts in the international context op Sinopale 4. During the residency period new works are developed that reflect on the complex and layered coastal transitions and urban developments in Sinop.
With these works they contribute to the International Contemporary Seacollection On Coastal Transitions of Satellietgroep to be shared with a broader audience.
ARTISTS IN RESIDENCE  @ SINOP, TURKEY
Six weeks artists in residency
Maurice Bogaert (artist) & Bahanur Nasya (architect) and Yilmaz Vurucu (writer/producer/director) of XsentrikArts
We all arrived in Istanbul on July 15th. We had agreed to meet up at the bus station (Otogar) for a long bus ride to the northern most point of Turkey: Sinop. Even though we had never met before, the densely hot air, the overwhelmingly populated crowd and the raucous noise caused by (among other things) the sounds of engines and the vocal performances of bus drivers yelling out their final destinations couldn't prevent us from spotting each other. Long live Facebook, or perhaps the fact that it was not so difficult to spot a sweaty Dutch guy with a backpack from among the crowd. We had just enough time for a çay before heading out for our long and arduous 12 hour bus ride to Sinop.
In Sinop we were met by Melih Görgün who showed us around and introduced us to Sinop and the Sinopale crew. A welcoming start to a great, intensive and inspiring stay/working period for all three of us. During the first two weeks, the three of us travelled intensely and explored the city, its surroundings and of course, its people. By the end of our first week, we realized that we had already become a part of the city, as every stroll we took resulted in us bumping into and conversing with numerous people along the way. We also explored the habits of the locals, the beauty of Sinop as well as its peculiarities. Following our initial 'research' phase, we moved onto the next phase: producing the work and preparing the presentation for the 23rd.
Since August 1 the Sinopale office is fully operative and the artistic production process is underway. Everyday, the group of artists, curators, organizers and fantastic volunteers is growing.
Work Yilmaz and Bahanur
'The Sea in me – Icimdeki Deniz'
Following extensive research on the culture, architecture, and history of the area, we arrived in Sinop on July 15th to shoot a documentary film. Our initial goal was to reveal the recent developments along the Black Sea coast, and how it effects the residents of this area. After a two week period of research on site, we realized that the stories of the residents of Sinop already contained these topics within them. So we decided to produce a documentary which tells the stories of a small coastal town on the Black Sea coast. Through their stories, we knew that the topics of rapid urbanization, unbalanced development, migration and social change would be revealed, and our hunch turned out to be correct.
We spent more than 15 days shooting the documentary. We followed a fisherman as he waited for the sea to warm up so he could collect mussels to make a living, musicians as they performed local songs for us, the living habits of a family in a village close to the sea coast, the story of a family devastated by a sea accident which took place more than 20 years ago… We conducted numerous interviews with residents from all walks of life… In short, they opened their homes and lives to us, and we opened our lenses and f-stops, and captured their thoughts, daily routines, hopes, aspirations, stories and  tragedies. Our goal is to reveal how centuries of coexistence with nature and the sea has created a rich and vibrant culture, one which needs to be maintained and not sacrificed to the norms of what we define as global modernity. We hope that 'The Sea In Me' will provide a unique insight into the relationship between humans and the sea.
June 30, 2012
Bahanur Nasya and Yilmaz Vurucu have been chosen as artists-in-residence by the satellietgroep as part of their 'now wakes the sea' program. From July 15th to September 1st, they will fly out to and reside in Sinop. During their residency, they will produce a documentary about the Black Sea Coast, following extensive research on the culture, architecture and history of the area.
The documentary will be screened at the Sinopale (The international Sinop Biennial), as well as part of a touring film festival across the Black Sea coast (most likely including the Ukraine, Georgia, Russia, Romania and Bulgaria) and as part of a special program in Istanbul and Amsterdam.
The project also has a facebook page, which will be updated daily with photos, videos and information about the latest developments during the production phase, 'like' it to receive updates and follow the project: http://www.facebook.com/TheSeaInMe
---