XsentrikArts produces documentaries dealing with culture, society and the environment.
We are constantly looking for collaborators and sponsors. Feel free to drop us a few lines. 
THE MAN WHO COULD CHANGE THE WORLD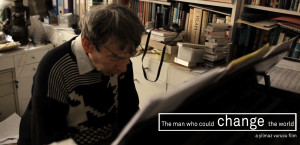 60 min feature length documentary
Currently in production. The documentary tells the story of Marcel Blumendal, survivor of the Nazi invasion of Holland, schizophrenic, and self-proclaimed genius who holds top secret information that could potentially, save the world.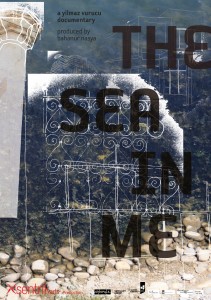 60 min feature length documentary
produced in 2012 in Turkey/Austria/Netherlands
The Sea In Me is a documentary which tells the stories of the residents of a small coastal town. Their history, culture and way of living, which has evolved over centuries based on a connection with the sea and nature, is being threatened by changes in the ecology, rapid and unplanned urbanization, increasing rates of migration, and the imposition of pre-fabricated, one-size-fits-all development methods. In order to discover the challenges facing the locals, we followed fishermen effected by the change in the sea climate, artists stuck in the inhospitable economic environment of a small coastal town, and a family which lost a loved one over 30 years ago in a tragic sea accident. Thanks to generosity of the Sinopese, we captured life from a very personal angle, and hope that it will help raise awareness on coastal cultures and current developments.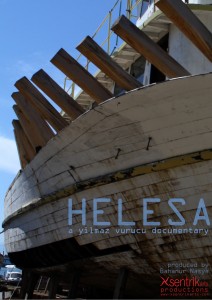 16min short documentary
produced in 2012 in Turkey/Austria
Sinop's Culture office's award: http://www.sinopfilmfestivali.org/oduller.html
empty mountains. (working title)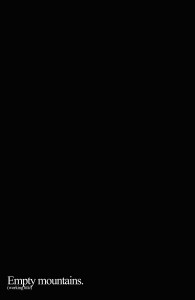 feature length documentary
research phase
expected release 2014
"Empty mountains." (working title) deals with migration from mountain villages to metropolitan areas. Not only are wide areas of cultural landscape left vacant, but wise practices developed  over time which help cope with natural challenges are also forgotten.  What are the social effects of this demographic shift and will migration come to a halt at one point? The documentary looks at the emptying out of villages from a global, cultural, social and economic perspective.